Project Overview
Raven is a Canadian product that makes cars smarter through their service and physical product. Raven sits on top of your dashboard or windscreen always in your field of view. Customize your Raven display from a rich list of driving information readouts, ensuring that you have the best information to help you drive safely.
Project Type
Website Development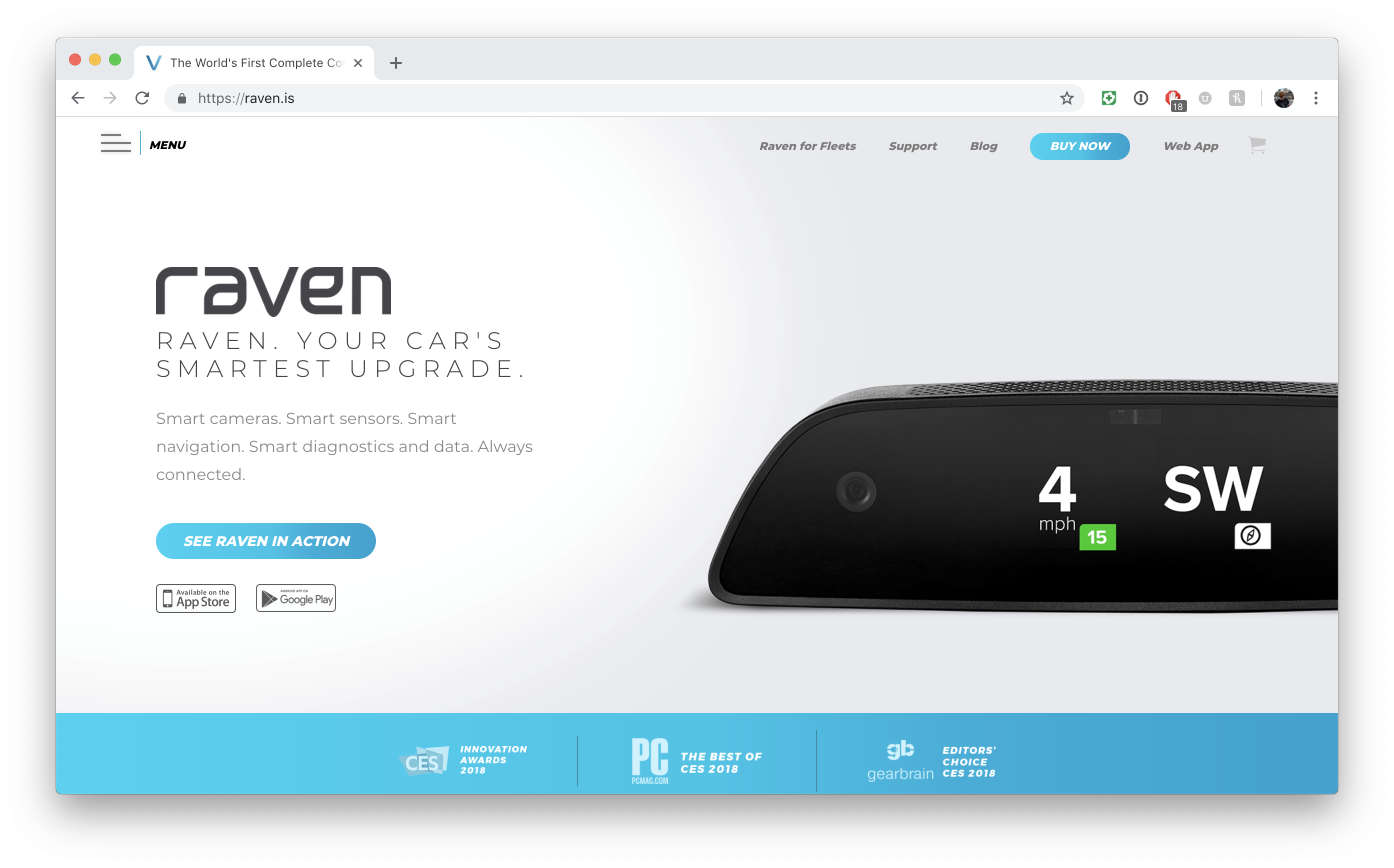 The Branding
Directed User Experience
This website redesign allows customers to easily access videos and information about the product, without it crowding their screen when first loading the page. This landing page showcases awards, excellent product photography, and a call to action that brings the user to a video modal about the company and product.
The Design
A Clear Message
Explaining such a complex product was a massive challenge for Raven, and the website development allowed the user to access information quickly and kept the product looking amazing in the process.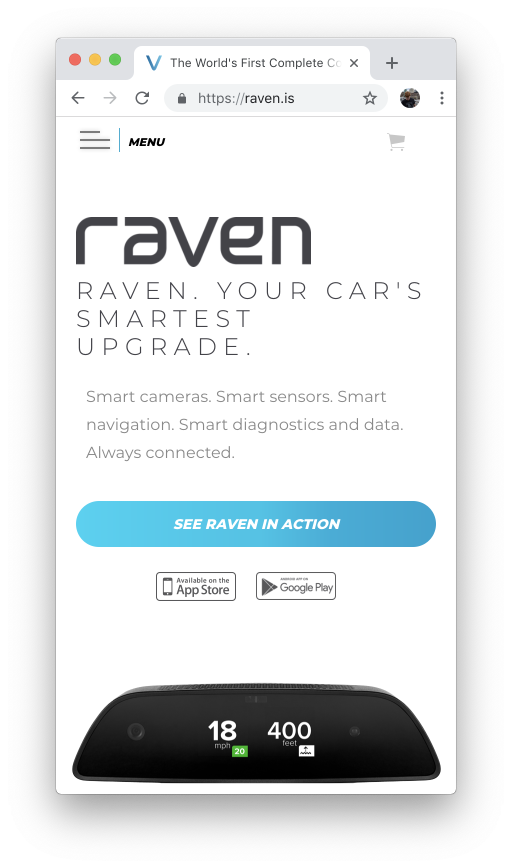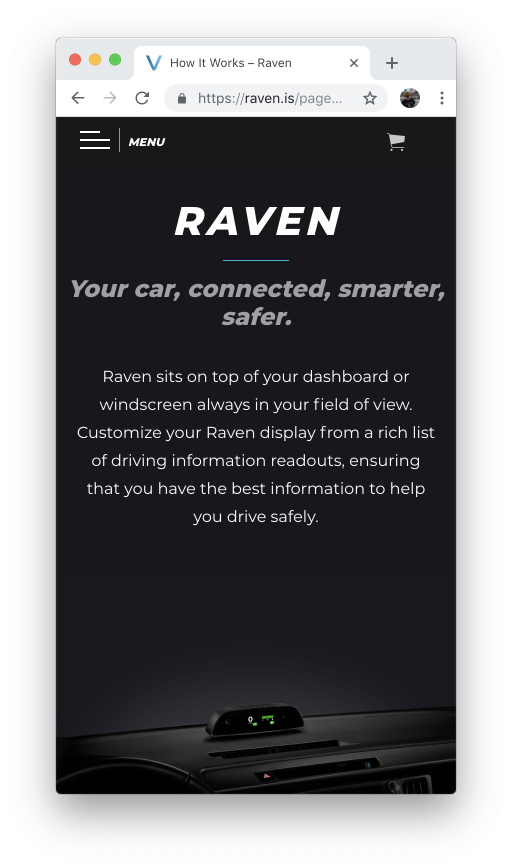 Mobile First
Streamlined Design
Raven.is was designed to be a mobile website. Customers can easily read content, view videos, and shop while navigating a clutter free interface.